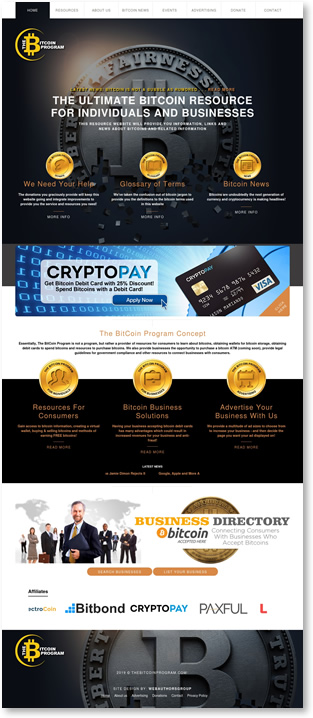 WebAuthorsGroup recreated this logo in Google fonts and pure CSS!
About The Bitcoin Program
Essentially, The BitCoin Program is not a program, but rather a provider of resources for consumers to learn about bitcoins, obtaining wallets for bitcoin storage, obtaining debit cards to spend bitcoins and resources to purchase bitcoins. We also provide businesses the opportunity to purchase a bitcoin ATM (coming soon), provide legal guidelines for government compliance and other resources to connect businesses with consumers.