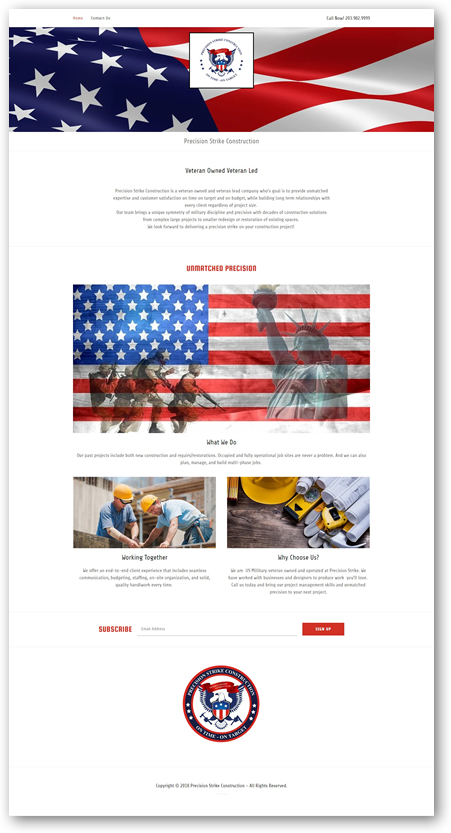 WebAuthorsGroup recreated this logo for Precision Strike Construction company.
About Precision Strike Construction
Precision Strike Construction is a veteran owned and veteran lead company who's goal is to provide unmatched expertise and customer satisfaction on time on target and on budget, while building long term relationships with every client regardless of project size.
The New Jersey Party Bus
waginc

WebAuthorsGroup recreated the logo and redesigned this website!
About The New Jersey Party Bus
We have been in the party bus rental business since the turn of the century. Our mission is to provide party bus packages in the NJ area with the most affordable prices around!
Catering to:
Weddings
Casino Trips
Conventions
Proms
Birthdays
Concerts
On-The-Town
Anniversaries
Airports
Sporting Events
Use your mouse to click the vertical bar to slide left/right  – This is a before & after logo redesign